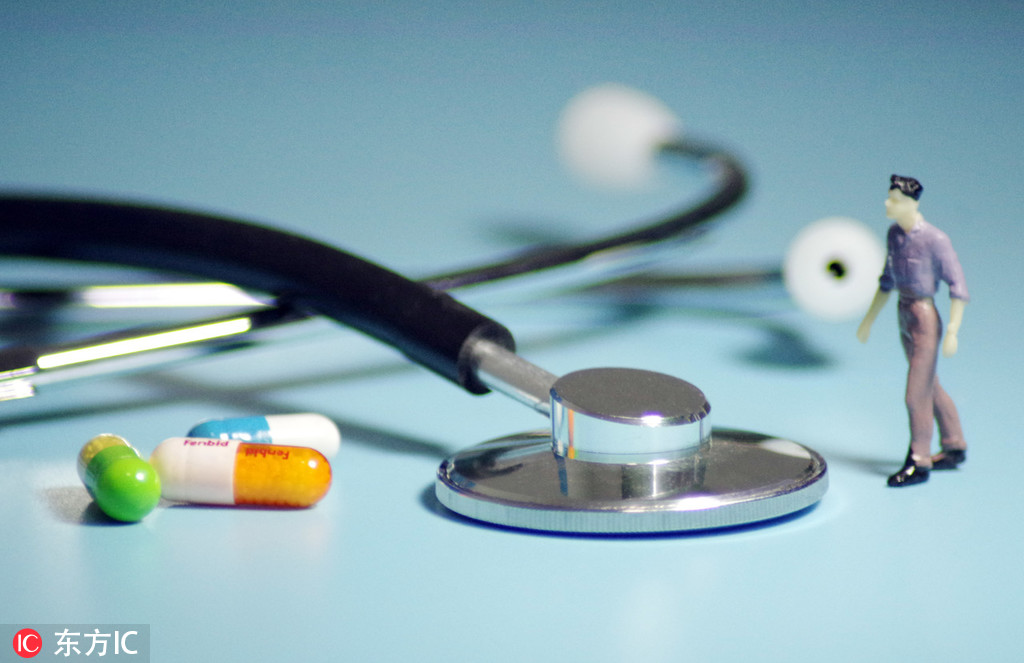 About 1,300 cases have been filed and about 57 million yuan ($8.4 million) in fines imposed, as of Jan 30, on companies involved in the nationwide campaign against turmoil in the "health care" market, the state market regulation authority said on Wednesday.
The 100-day campaign, kicked off on Jan 8, was jointly launched by 13 central government departments, including the ministries of Industry and Information Technology, Public Security and Commerce, following a series of media reports in the past months exposing irregularities in the health industry.
According to the authority, by the end of January, 288,000 law enforcement officials had participated in the campaign. They have checked 40,000 hotels, 89,000 health care stores and 32,000 public places, such as communities, parks and squares.
The authorities carried out 4,679 collaborative law enforcement activities, and handled 5,099 complaints and reports about "health care" issues from consumers, and helped them recover economic losses of about 23.2 million yuan.
The authorities also have revoked 43 business licenses, destroyed 70 workshops for producing and selling fake goods, and transferred 55 cases to judicial organs. As of Jan 30, 1,298 cases had been filed, with a total value of 2.18 billion yuan, among which 287 cases were settled and the involved companies were fined 56.7 million yuan.
Authorities on Jan 7 detained 18 suspects from the Tianjin-based Quanjian group, who were charged with running pyramid schemes and false advertising. Senior executives of another health company in North China's Hebei province were detained on Jan 16 on suspicion of organizing pyramid schemes.
Yang Zekun contributed to the story.
love-silicone-bracelets